Fast Stone Cutting Turbo Segment Type Diamond Marble Saw Blade
Specification detail for marble diamond saw blade :
1.Segment size: 40*3.4*10 mm
2.Segment numbers: 25 pcs
3.Blank thickness: 2.4 mm
4.Inner core: 50mm or can be design according to your requirement.
5.Usage: for marble cutting.Please tell us the rigidity of the marble you want to cut(or send us the image of stone is ok) and other requirements,our engineer will design the right products for you.Thanks.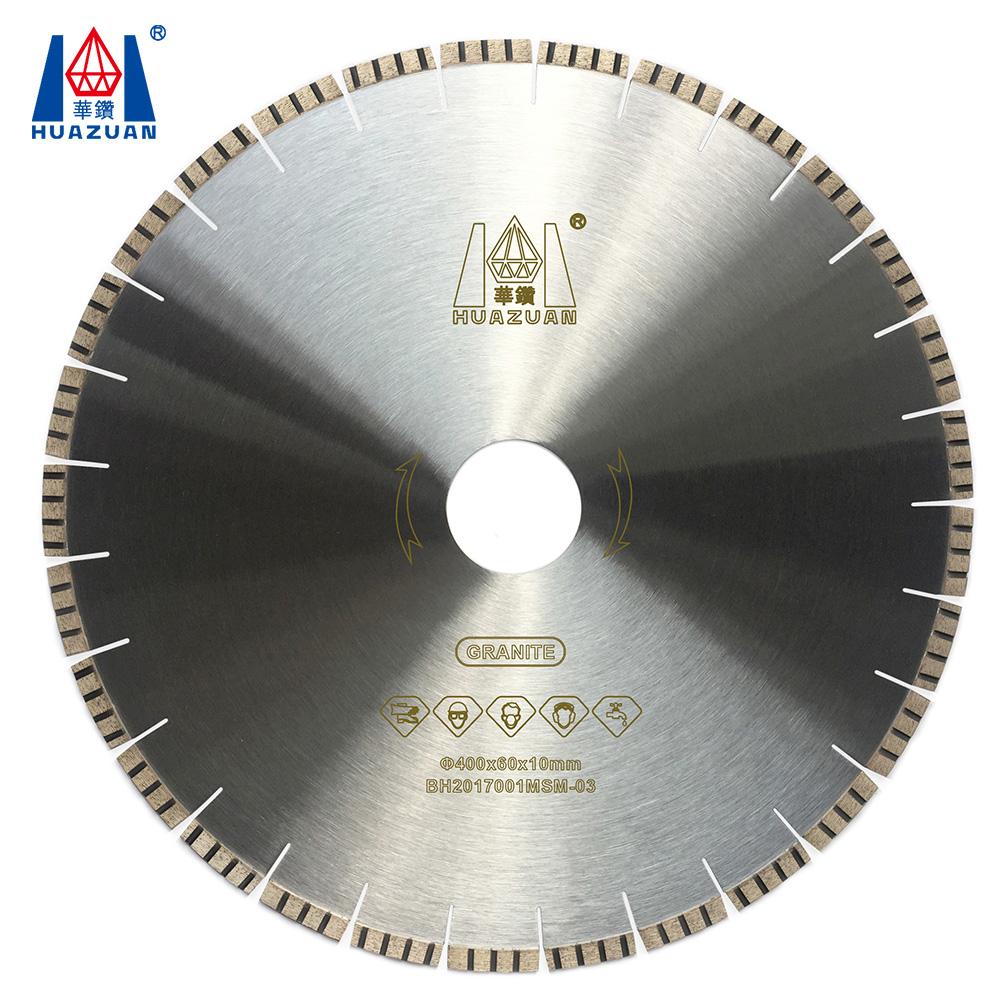 Our advantages for marble blade :
1.Enough sharpness and good cutting result.
2.Affordable,sharp and wear resisting.
3.Rich experience:more than 20 years' experience in research,development and stone cutting.
4.High sharpness:Our marble diamond segment is positioning in higher cutting efficiency.adjust lifespan according to their needs on the basis of enough sharpness.
5.Stable quality:spirit of striving for perfection,precisive fine training management,as well as stable and high professional produce team can make sure our products keep better quality stability.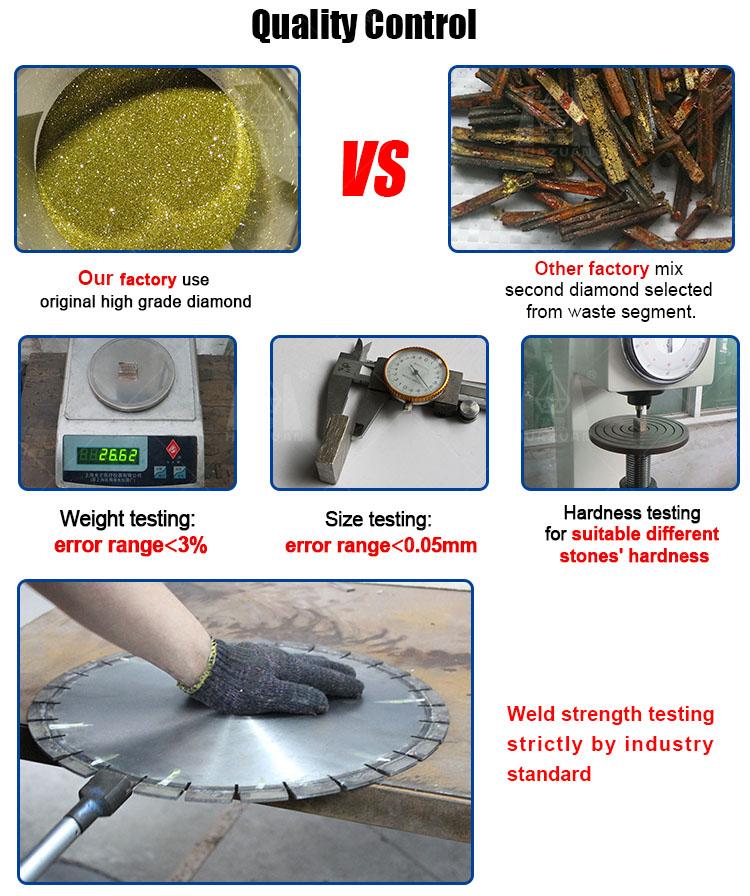 Marble Diamond saw blade parameters:
Diameter (mm)

Segment dimension L*W*H

Core thickness

(mm)

Segment number

(pcs)

300

40*3.2*8(10)&40/42*3.2*8(10)

1.8/2.2/2.4

22

350

40*3.4*8(10)&40/42*3.4*8(10)

1.8/2.2/2.4

25

400

40*3.6*8(10)&40/42*3.6*8(10)

1.8/2.6/2.8

29

450

40*4.4*8(10)

2.2/2.8/3.3

33

500

40*5.5*8(10)

3.0/3.3

36

550

40*5.0*8(10)

3.0/3.5

40

600/625

40*6.0*8(10)

3.0/3.6

42

700/725

40*6.5*8(10)

3.6/4.0

46

800/825

40*6.5*8(10)

4.5/5.0

46

900

30*8*10

5.0

64
Other specifications are available upon request.
Huazuan diamond tools company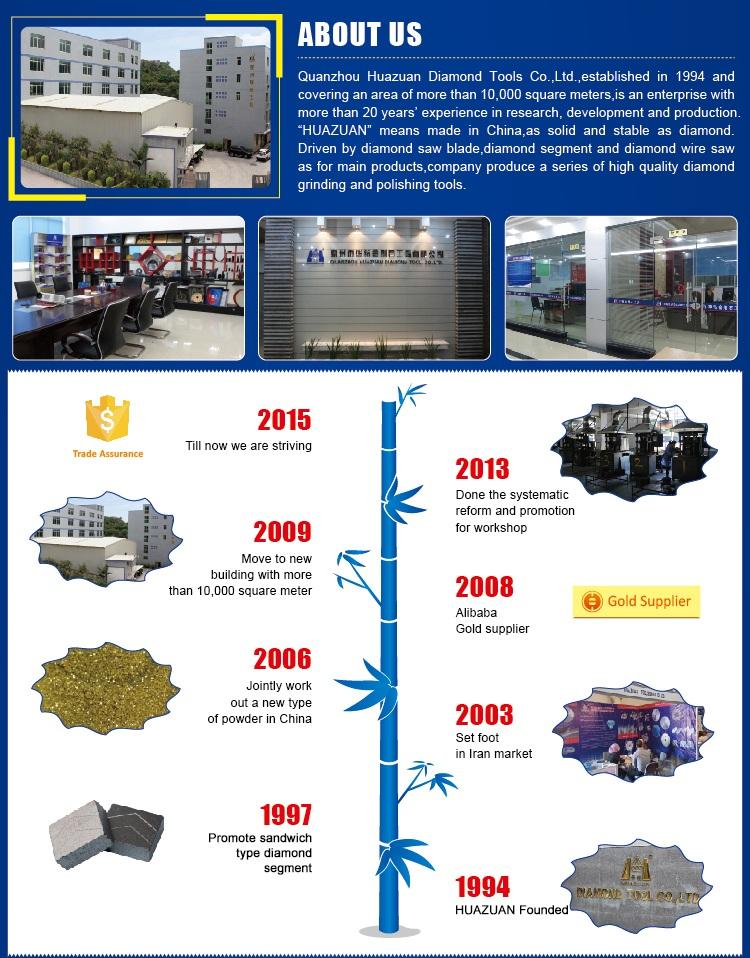 FAQ
Q:Which design is best for you?
A:Considering to cut different objects,there are a lot of diamond blades with different thickness,size,materialproportion,design and technology.You need to teel us what you will cut,its hardness,thickness,sharp,the speed you need.Then our engineer will design the right blade for you.
Q: Which grade is suitable for you?
A: We have economical ones and pro ones,please tell us your target price and the market you will sell.Then we will analyze and provide you the best price for you.
Q: Marble Saw Blade with or without sound attenuation?
Tell us if  your country has the laws that don't allow so much noise or not,then we will arrange well for you.